On Tuesday, April 4, Fitchburg voters will elect a new mayor and several alderpersons.
Current Alderpersons Julia Arata-Fratta and Randy Udell contend for Fitchburg's mayoral seat.
Incumbent Alderperson Dave Herbst runs unopposed for District 1, Seat 1. Other incumbent alderpersons, including Jay Allen in District 3 and Jim Wheeler Jr. in District 4, will also run unopposed. Newcomer Bill Jetzer runs unopposed for Arata-Fratta's vacated seat in District 2.
The Fitchburg Star sent questionnaires to all candidates. District 3 Alderperson Jay Allen did not respond before the deadline.
Candidates were asked to limit their answers to 150 words. Responses may have been trimmed to meet word requirements.
---
Mayor - Julia Arata-Fratta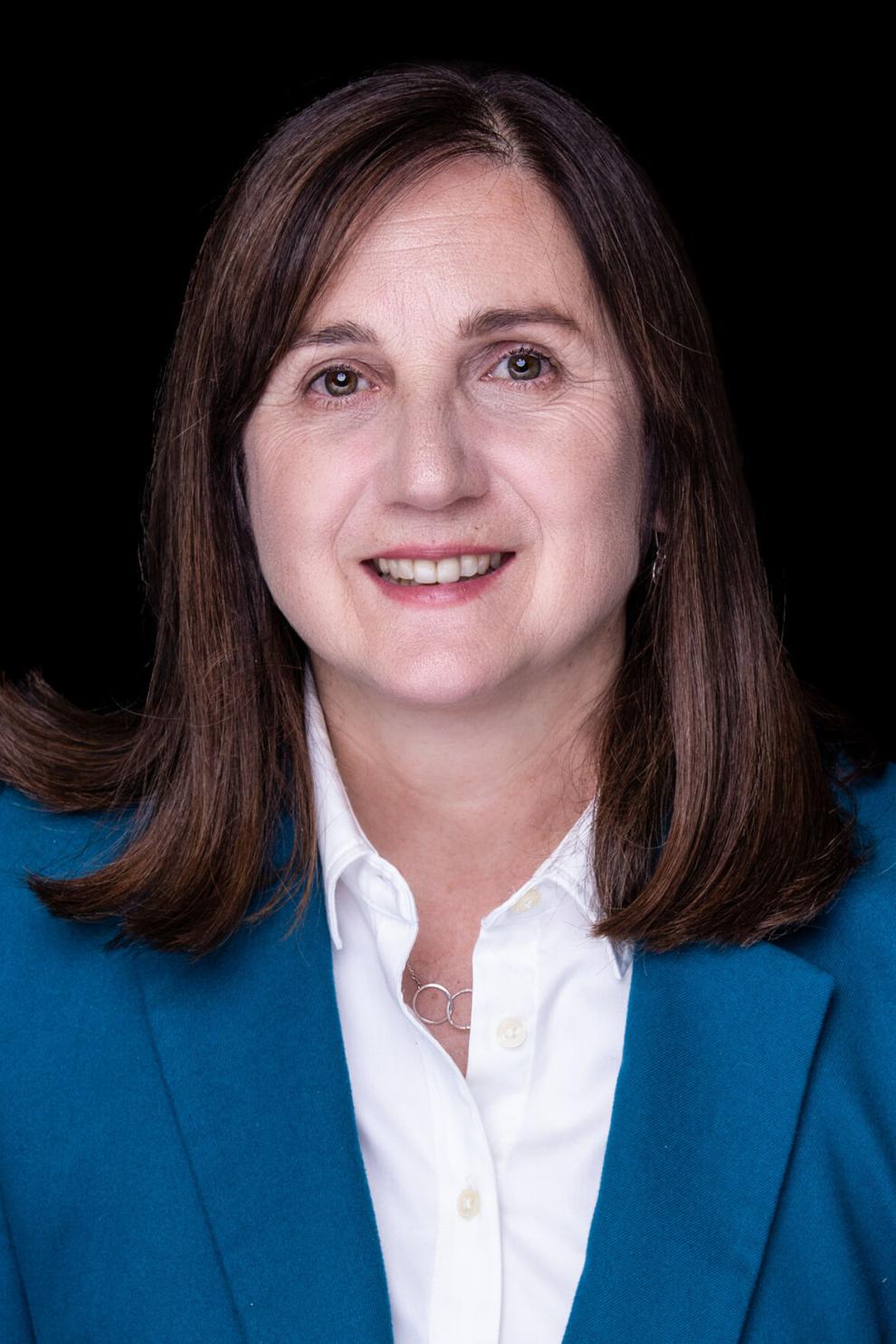 Biographical Information
Age: 56
Years in Fitchburg: 18.5
Education: Bachelor of Business Administration & Accounting, Master's in business administration (MBA)
Employer/job title: Senior Manager, Accounting Solutions Group at Wegner CPAs
Political experience: Fitchburg District 2 Alder (2015 to present). During tenure, served as Council President, Chair of Finance, Chair of Personnel, Chair of Community Economic Development Authority (CEDA), Chair of Forward Fitchburg strategic vision plan, and member of committees including Parks, Plan, Healthy Neighborhoods Initiative Grant, Bike and Tree Advisory
Notable affiliations: Overture Center Foundation (Board Member and past Treasurer), Madison Region Economic Partnership (Board Treasurer), Latino Chamber of Commerce (Former President), Wisconsin Women's Business Initiative Corporation (Advisory Council Member), Latino Professionals Association Greater Madison (Co-Founder). Former Board member of Greater Madison Chamber of Commerce, Agrace Hospice, and United Way of Dane County.
Essay Questions
Why are you running for office? I am running for Mayor because our rapidly growing city needs progressive leadership to take us to the next level. The actions of the next mayor will be vital to determine the long-term success of our city. I envision a future for Fitchburg that is equitable and inclusive, where all our neighbors have safe places to live, work, and play. We can build a prosperous city with smart planning that is sustainable for the future and resilient to climate change. We can foster healthy neighborhoods where everyone can access green space to support healthy habits and recreation. We can make housing more affordable and improve transit options. We can craft a city budget that better serves all of our residents. This is the future I see for Fitchburg. I have the experience to lead us there and a track record of proven results on the city council.
What makes you qualified to lead the city? My professional career along with my service in government will provide me with the skills to be an effective mayor. I have been an Alder since 2015. In that time, I've proposed over 50 amendments to improve our annual Budget and Capital Improvement Plans. I've served on vital city committees including Finance, Plan, Parks, and Community Economic Development. My council work has led to meaningful results that have impacted families positively, like the inclusive playground at McKee Farms Park. Professionally, I am a Senior Manager of Accounting Solutions at Wegner CPAs with 20+ years' experience as an accountant, tax preparer, and business consultant to non-profits and commercial businesses. I have lived in Fitchburg for 18 years after emigrating from Argentina. I proudly raised two sons who attended Madison schools. I created the local TV show Descubriendo Contigo to communicate directly with Spanish-speaking residents. I intend to bring this breadth of experience to city hall as mayor.
What do you hope to accomplish as mayor? I want to elevate Fitchburg to be the most desirable suburban city in Dane County. To do this, I will foster safe and healthy neighborhoods, invest in transportation, and support affordable housing options for every resident. I will build relationships to attract new businesses and support existing businesses, which will bring jobs and boost the local economy. I will center equity as we make quality of life improvements. Historically, certain Fitchburg neighborhoods have been underserved, which is why I advocated for the Healthy Neighborhoods Initiative Grant Program; as mayor, I will expand the scope of that initiative. City government has taken steps to be transparent, but as mayor I will prioritize community engagement and proactive outreach. We must make it possible for all residents to participate in community decisions, no matter their economic status or preferred language.
What is the most pressing issue Fitchburg faces in the next few years? Housing affordability and availability. We have a range of housing needs yet to be met, from seniors downsizing, to more accessible homes, to young families looking for their first place. We can do more to encourage developments that offer affordable rental units, with ideas and guidance from organizations like the Dane County Housing Authority. We must also give more families the opportunity to live the American dream of owning a home. Specifically, I want to explore rent-to-own programs, public/private partnerships, and other innovative ideas from similar communities in Wisconsin and beyond. I would like to explore using TIF for developing workforce housing. The city needs to continue providing a variety of housing choices, including workforce, senior, multi-family, and single-family housing. I envision a Fitchburg where every member of our community, regardless of age or economic status, has a stable place to call home.
How should Fitchburg manage its growth? I would emphasize smart and balanced growth, taking advantage of development opportunities that align with our goals. We also must mitigate environmental and climate impacts and ensure a fair share of the city's prosperity for all residents. Our Comprehensive Plan, the blueprint for Fitchburg's growth, must be updated with sustainability in mind. We need to build and update infrastructure to weather the impacts of climate change and invest in public transportation (multi-use paths, sidewalks, bike-share, buses, and rapid transit). We will develop a Sustainability Plan in 2023, which can help focus updates to the Comprehensive Plan. It's important to me to protect what makes our community unique: our water resources, our beautiful glacial topography, and our diversity of places, from rural and natural to suburban and urban. We should conserve the parks, wetlands, rural farmland, forested areas, and green spaces that make up our vibrant local environment.
What sets you apart from your opponent? I am the most qualified candidate for many reasons. In my eight years on council, I have been engaged in each Annual Budget and Capital Improvement Plan process, bringing new ideas to the table every year. I've served on the majority of city committees. I have a deep understanding of city processes and issues that the next mayor will have to tackle, including finance, personnel, planning, economic development, and addressing neighborhood inequalities. I have over 20 years of professional experience as an accountant, tax preparer, and business consultant to non-profits and commercial businesses. This financial expertise will serve the city well, since one of the mayor's major duties is the initial budget proposal among others. Finally, I am a Latina woman. I speak Spanish fluently (more than 17% of our population is Latinx and many residents prefer Spanish.) I would be the first woman mayor in Fitchburg in 30 years.
Mayor - Randy Udell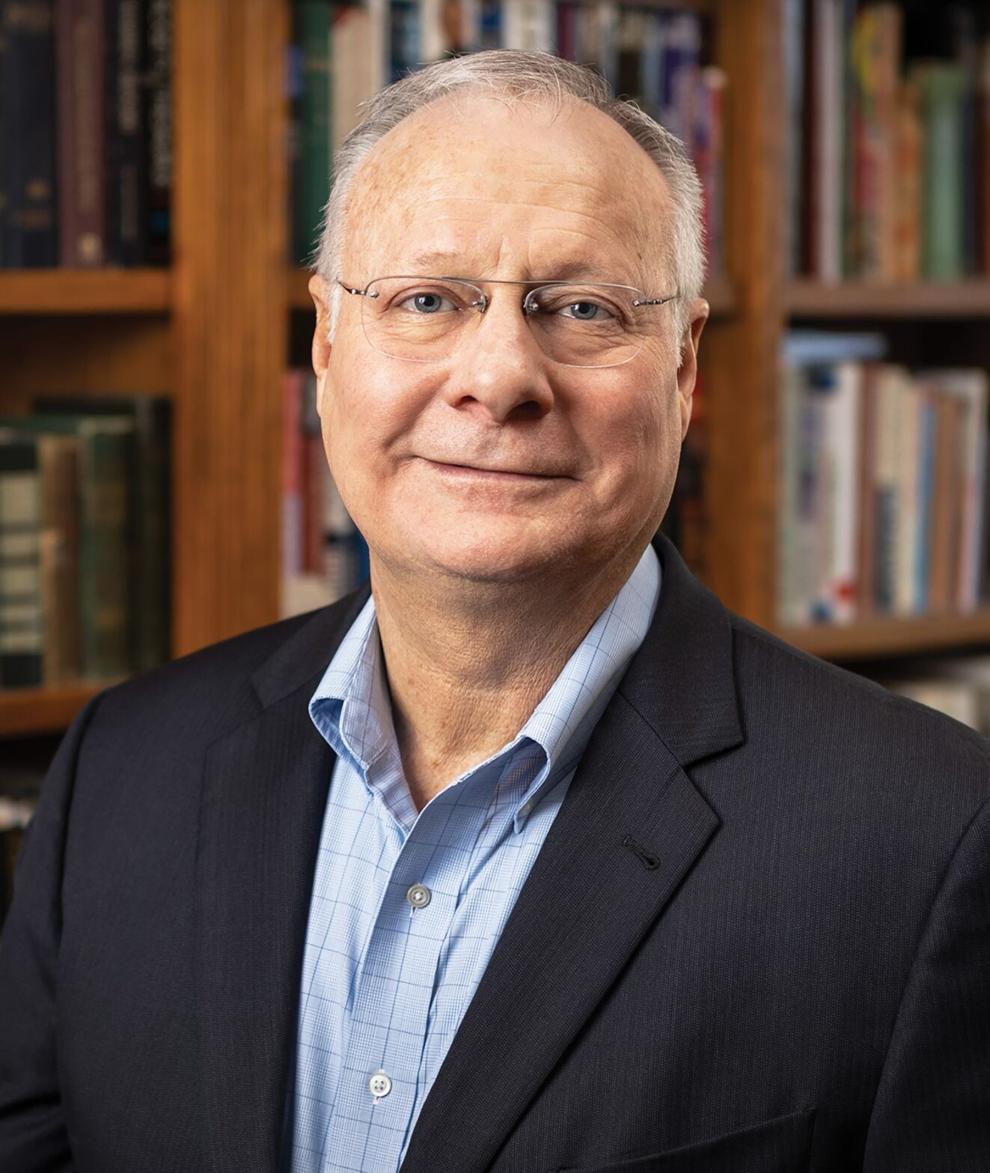 Biographical Information
Age: 61
Years in Fitchburg: 25+
Education: BS, University of Wisconsin–Whitewater (1983)
Employer/job title: City of Fitchburg Alder
Political experience: Elected to Fitchburg City Council (2020, 2022); Elected President of the City Council (2021, 2022); Chair, Finance Committee; Member, Plan Commission; Member, Rural and Agricultural Committee; Member, Healthy Neighborhoods Advisory Committee
Notable affiliations: Elected, statewide, as the Treasurer of the Wisconsin Democratic party (2015-present); Member, Fitchburg Chamber of Commerce
Essay Questions
Why are you running for office? I love Fitchburg. My husband and I cannot imagine living anywhere other than this City filled with caring neighbors who are actively engaged in our community.
Like all Cities, Fitchburg will face challenges in the coming years: managing growth, continuing to deliver high quality services at a price we can afford, making our City safer and ensuring it is a welcoming, inclusive place for everyone.
My background, experience, and public service make me uniquely qualified to lead Fitchburg. Currently, I am the President of the Fitchburg City Council, Chair of the Finance Committee and also serve on the Plan Commission. My career included 30 years of experience in finance, planning, and budgeting.
My deeply held belief is that we must bring people together to solve tough problems. That is what I have done as City Council President and what I will continue to do as mayor.
What makes you qualified to lead the city? My service as an elected leader, my experience in business and finance, and my volunteer work make me uniquely qualified to be the inclusive, collaborative leader Fitchburg needs in these challenging times.
What do you hope to accomplish as mayor? My priorities will be to ensure Fitchburg grows responsibly; to make every neighborhood safe and welcoming; to deliver the services our residents expect and deserve; to protect our environment; to support inclusion and diversity; and to provide strong, fiscal management.
What is the most pressing issue Fitchburg faces in the next few years? In addition to growth which is addressed elsewhere in this questionnaire, one of the most pressing issues is public safety. As Mayor, I will work with our Police Chief to improve recruitment and retention of our police officers to maintain the quality of our Department. I will work to add Police Officers. We must implement community initiatives and work with stakeholders including non-profits, nearby Cities, and public schools, on violence prevention programs that reduce crime and recidivism. As Fitchburg continues to grow, safety on our streets and roads is affected. As Mayor, I will continue the leadership role I've taken as City Council President to prioritize short term and long term safety measures to keep drivers and pedestrians safe.
How should Fitchburg manage its growth? As Mayor, I will ensure that Fitchburg grows responsibly. There are two components we must emphasize.
First, balance. Fitchburg is one of Wisconsin's fastest growing cities. We need more housing, more services, and we need to make room for more businesses. Growth must be balanced with the need to preserve special places, greenspace and, of course, agricultural land.
Second, collaboration. My experience is that we can find common ground about where and how we should grow. As mayor, I will prioritize listening, bringing stakeholders to the table, and working together to build consensus about our future.
I look forward to helping ensure Fitchburg's responsible growth. Growth brings a more robust economy that can help support the values we share. We must preserve the quality of life – green space, parks, natural areas – that makes the City so attractive to ensure the future strength of Fitchburg and to serve all our residents.
What sets you apart from your opponent? I am running a positive race, focused on my vision for leading Fitchburg forward, together. I am the only candidate in the race who brings a combination of 30 years of experience in planning, budgeting, and finance along with public and community service to this race. I am also the only candidate endorsed by a growing bi-partisan group of more than 100 elected leaders and Fitchburg residents including United States Congressman Mark Pocan, former Dane County Sheriff Dave Mahoney, former State Representative Sondy Pope, the majority of the current Fitchburg City Council, current Mayor Aaron Richardson, former Mayor Tom Clauder, Bill and Anne Conzemius, Michael Ejercito, MD, Steven Heller and Ryan Crosse, Alice Jenson, Mark Fairchild, Mike Croft, Pete and Jill Lundberg, Ada Deer, Janell Rice, David and Cheryl Strassman, South Central Federation of Labor AFL-CIO, Fair Wisconsin, LGBT Victory Fund, and the Democratic Party of Dane County.
Alderperson for District 1, Seat 1 - Dave Herbst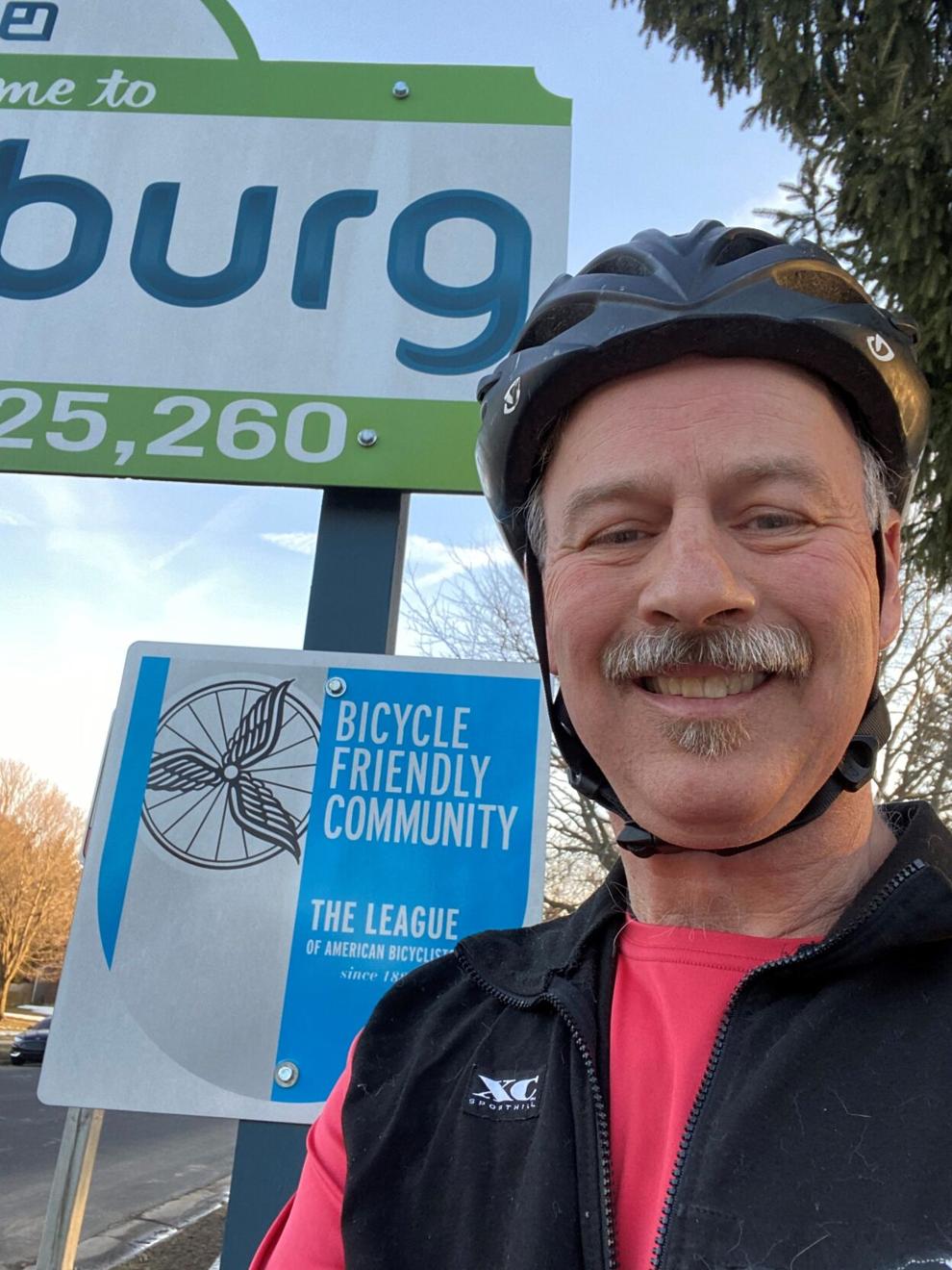 Biographical Information
Age: 62
Years in Fitchburg: 35
Education: BS, Electrical Engineering, UW-Madison
Employer/job title: Realtime Utility Engineers Inc-Fitchburg / Director Field Services
Political experience: 2023 will mark the 30th year I have served as a volunteer on the Board of Public Works. Elected Alder Fitchburg District 1 in April 2021.
Notable affiliations: Part Time Instructor UW Madison Department of Professional Development; Past officer and member of Jamestown Neighborhood Association; Youth Sports Coach and Youth Ministry Leader
Essay Questions
Why are you running for office? 1. To support my neighbors and constituents
2. To keep our city focused on providing the services that local government is expected to provide.
What do you hope to accomplish in your initial term as an alderperson? 1. Continue to find small cost effective initiatives to make our neighborhoods stronger
2. Keep us focused on local issues and don't bring party politics into our decision making.
What is the most pressing issue Fitchburg faces in the next few years? Our crime statistics have been dropping since 2018, but nearly every resident I speak with stresses the importance of keeping our places of residence safe.
What other issues do you think should be addressed by the City of Fitchburg's government? Looking at ways to make first time ownership within the grasp of young families. My oldest son, for example, has a very good job but has little chance of affording a first home in Fitchburg under the current conditions.
Alderperson for District 2, Seat 3 - Bill Jetzer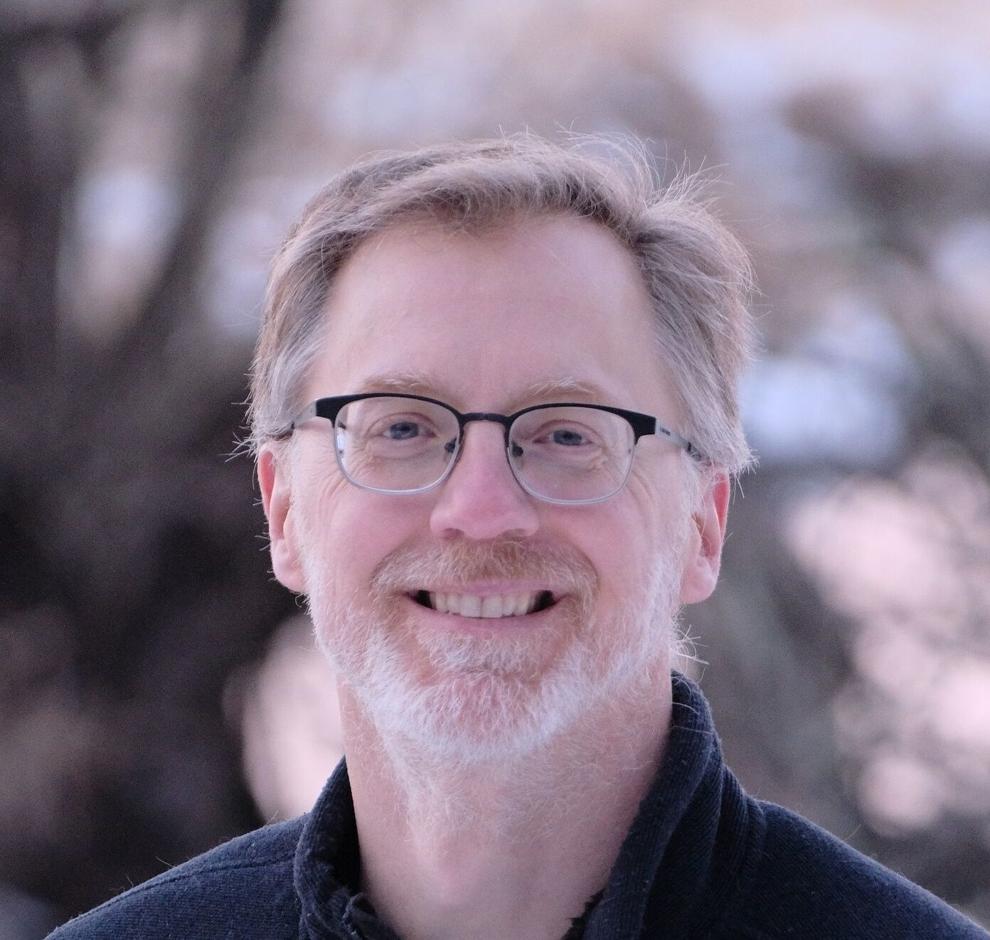 Biographical Information
Age: 52
Years in Fitchburg: 27
Education: Bachelor's degrees in Physics and Mathematics, UW-Stevens Point, 1993
Employer/job title: SVA Consulting, LLC., Enterprise Architect
Political experience: None
Notable affiliations: Bike Fitchburg (Secretary)
Essay Questions
Why are you running for office? In recent years, I've become more interested and engaged in energy efficiency and climate change, and have expressed my ideas, comments and concerns at public meetings, though most often via email to my alders. When Julia decided to run for mayor rather than seek re-election as alder, she and several current and former city council members, as well as a former Fitchburg mayor, encouraged me to run for her open seat. As a first time politician, I'm excited to contribute to our city's future!
What do you hope to accomplish in a term as an alderperson? I will support on-going projects that promote equity and benefit as many residents as possible. This includes gathering places such as the North Fish Hatchery Road Hub and the proposed Teen Center. More generally, I will promote traditional, people-centric neighborhoods by pushing to re-shape our planning, zoning, and development practices. I want to set the stage for a time in the near future when residents can choose to live in neighborhoods where their daily needs are within a 15 minute walk or bike ride from their front door, and they have access to frequent and reliable public transit.
What is the most pressing issue Fitchburg faces in the next few years? Climate change. The US government has adopted the goal, put forth in the most recent IPCC report, of cutting our GHG emissions in half by 2030. Two of the best ways to achieve that goal are to reduce vehicle miles traveled (VMT) and improve the thermal performance of our buildings. We should favor infill development and mixed-use, walkable neighborhoods over car-dependent sprawling neighborhoods with single digit walk scores. All new construction should conform to Passive House standards, be equipped with solar PV systems, and utilize heat pumps rather than furnaces that burn fossil fuels.
What other issues do you think should be addressed by the City of Fitchburg's government? Much of America's west, south, and east continue to suffer droughts, floods, and temperature extremes, while rising sea levels threaten coastal communities. In the coming years and decades, we in the upper midwest / great lakes region will likely see an influx of "climate migrants" seeking more stable places to live. Fitchburg should plan to accommodate this relatively sudden and rapid population growth without expanding our urban service area. Our high quality farmland will only become more important as crop production declines elsewhere in the US due to increasingly uncooperative weather conditions.
Alderperson for District 4, Seat 7 - Jim Wheeler Jr.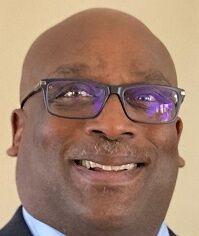 Biographical Information
Age: 60
Years in Fitchburg: 24
Education: University of Wisconsin-Madison, Northwestern School of Police Staff and Command
Employer/job title: Retired Captain, City of Madison Police Department
Political experience: 2 years
Notable affiliations: United Way of Dane County
Essay Questions
Why are you running for office? I have dedicated my life to public service. I am a veteran of the US Army, a 27 ½ year veteran of the City of Madison Police Department and am involved with the United Way. I was on the United Way's board of directors until my term expired as of February 2023. I want to continue my public service by serving on the City Council.
What do you hope to accomplish in another term as an alderperson? I hope to concentrate on moving Fitchburg to developing a strategic plan. The City currently has a comprehensive plan (which describes how and where we grow) and an economic development vision and strategy framework. With limited resources and staffing, I believe it is time to get the community involved in setting strategic priorities for the next 3 to 5 years.
What is the most pressing issue Fitchburg faces in the next few years? I believe public safety will be a pressing issue in the next few years. Currently, the Fitchburg Police Department is 10 officers short of being at full strength. EMS may be another issue due to the annexation of the town. We are just beginning to collect data, but it appears we will have a significant increase in calls for service that may require additional personnel. We also need to look at our fire department as the current model of full time firefighters supplemented by paid on call volunteers may be outdated.
What other issues do you think should be addressed by the City of Fitchburg's government? We are in the process of conducting an organizational study to see if the City is staffed and organized in an efficient manner. I view this study as a check to see if we are adequately organized and staffed to provide basic services due to the rapid growth of the City. Addressing our organizational structure will determine how we continue to grow as a City. Growth is inevitable but it must be done in a smart manner.