To win a Big Eight Conference championship, the Verona girls soccer team knew they would have to go through Madison West.
In one of the most emancipated matchups of the season, Verona (13-1-2, 7-0-2 Big Eight), ranked fourth in the Division 1 Wisconsin Soccer Coaches Association state poll, tied Madison West 1-1 on Thursday, May 18, at the Verona Area Soccer Stadium. The Regents (10-1-2, 8-0-1 Big Eight) lead the conference race 25-23 points with one league game left.
"We are disappointed as a team, but I don't think we are going to dwell on it a long time," said Verona senior midfielder Lilliah Blum, who scored a game-tying goal in the 36th minute. "We just now know what we have to improve on. This game showed us that we can fight with the hardest (teams) in the conference and we are like right there. I think this will just push us in the end."
"How many conferences can you not lose a game and not win conference?" Verona coach Jen Faulkner questioned.
That's the reality that could be facing the Wildcats after ties against Middleton and Madison West.
The difference between winning a conference title and finishing second in the Big Eight for Verona may come down to a 1-1 tie against Middleton.
The Wildcats were coming off a 14-0 win over Madison La Follette on Tuesday, May 16, at Lussier Stadium and a 3-1 road victory over McFarland – ranked eighth in Division 3 – on Monday, May 15.
Verona closes Big Eight play at Janesville Parker on Tuesday, May 23. The Wildcats then host Oregon, the No. 1-ranked team in Division 2, on Thursday, May 25, at the Verona Area Soccer Stadium.
"I think Oregon is going to be a game that shows us where we are at," Blum said.
"It's a good starting spot. I think it's going to be a really hard and competitive game."
Verona 1, Madison West 1
Madison West junior forward Abbey Stanton scored from the left wing on a shot from about 20-yards out to give the Regents an early edge, but Verona rallied to tie the conference showdown.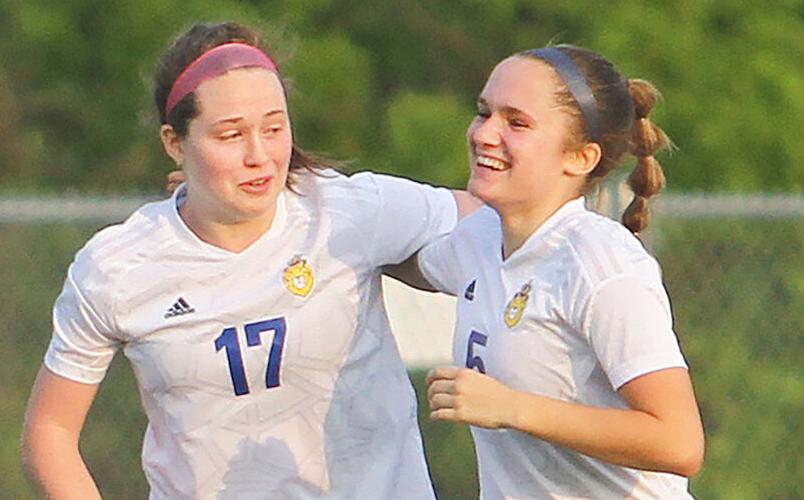 Stanton's long-distance scoring strike came 38 seconds into the game.
"I feel like that was an electric way to begin that game," Madison West coach Sagan Pizzingrilli said. "There has been a ton of build up around the city. Everyone has been talking about this game.
The Wildcats outshot the Regents 5-3. Verona junior goaltender JoJo Rosenfeld had two saves.
"They played 79 great minutes," Faulkner said. "It's probably the best 79 minutes we have played all year.
"We made one mistake early not putting pressure on their top. She put a beautiful shot in. I don't know a goalie in the state who would have saved that. It was a perfect shot."
The Regents were ranked No. 10 in Division 1 one week before the game and remained unbeaten in conference. Madison West needs to win their final regular season Big Eight game against Madison East to clinch their first conference title in more than 15 years.
"I think people are underestimating us," Pizzingrilli said. "We dropped out of the rankings and I think people all season have thought we were not going to come out and do what we have done. I think it's huge for their confidence and gives them a green light to let them know they can play with anybody. We could easily see them again. It's nice to get this one so if we see them again we have some notes on our notepad."
Both teams had scoring chances after that. Blum had a shot off the post that came on freshman defender Ella McGinnis' free kick in the 14th minute.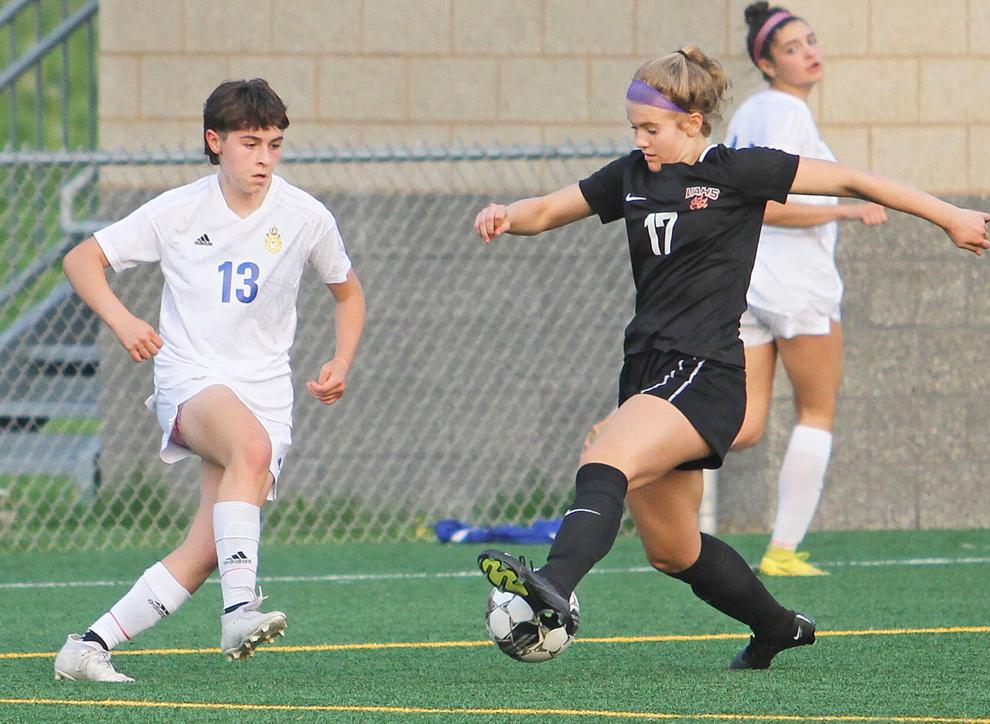 Blum did a shot fake and spun around a Madison West defender before scoring on a shot fired inside the far post to tie the game at 1 in the 36th minute.
"When I scored it, I just felt like the energy build up," Blum said. "I just knew more was going to come. I could see the openings and I felt like more was going to come. It's OK that it didn't. We know what we can do."
The Regents had a shot ricochet off the top cross bar in the 68th minute. Verona sophomore midfielder Eily Duffy had a shot that went just wide of the far post in the 71st minute.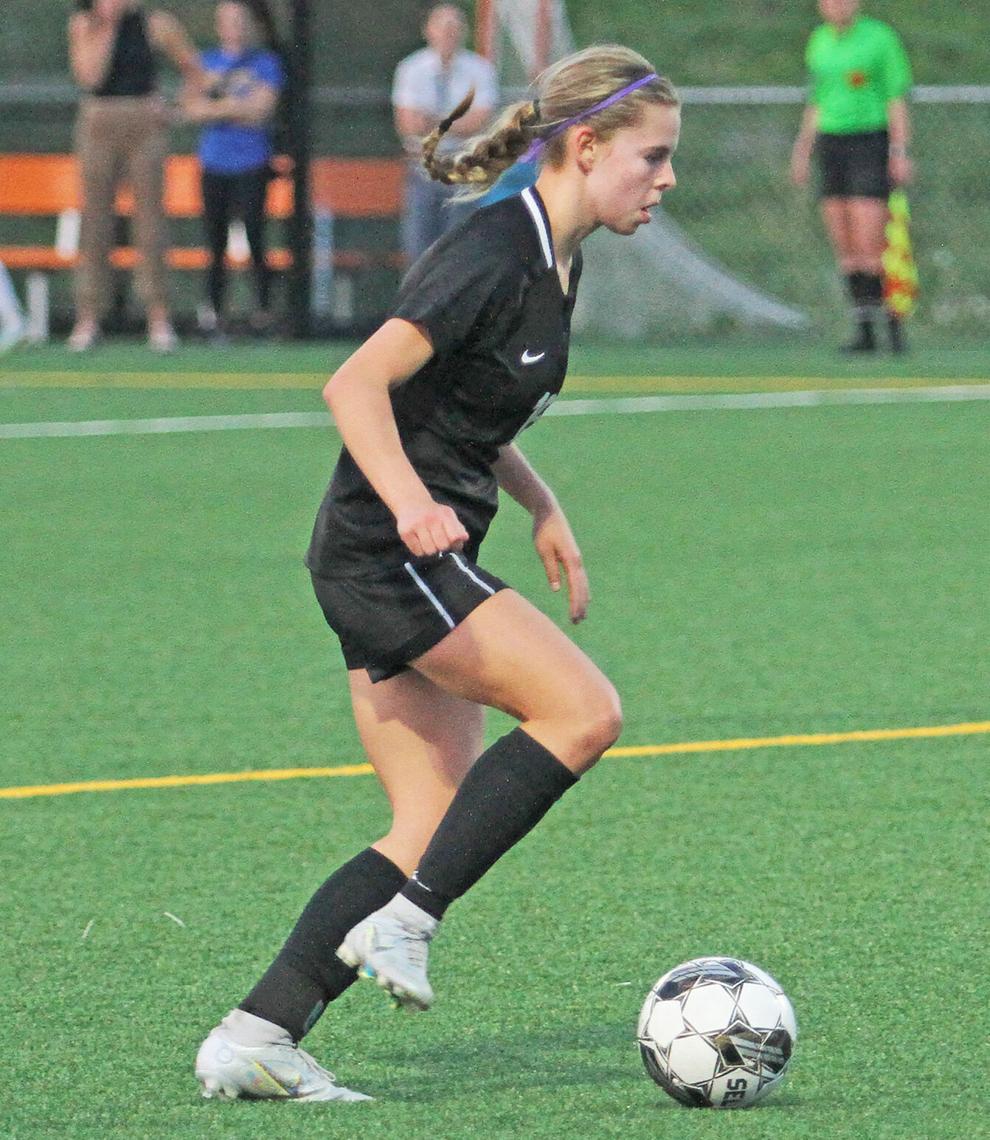 Verona 14, Madison La Follette 0
Verona senior forward Linsey Trapino scored four goals to power the Wildcats past the Lancers on May 16, at Lussier Stadium in Madison.
Verona scored all 14 goals in the first half and won after only 40 minutes on the mercy rule. Verona sophomore midfielder Molly Armstrong netted a hat trick. Blum scored two goals and had five assists. Ella McGinnis added two goals.
Trapino scored the first goal 33 seconds into the game on an assist by Blum. Trapino scored her second goal on a pass by Blum at 7:50. Duffy then scored three minutes later on an assist by junior forward Izzy Plesac to give the Wildcats a 3-0 lead. Armstrong scored her first goal on an assist from Evalyn Lotta at 11:08. Blum scored her first goal at 17:15. About two minutes later, Blum scored her second goal on an assist by Courtney Schmidt to extend the Wildcats' lead to 6-0.
The other goals for Verona came from senior midfielder Jenna Albert and senior defender Sotera Boado. The Wildcats outshot the Lancers 19-0.
Verona 3, McFarland 1
Verona scored two goals in the first half and knocked off McFarland on the road on May 15, in a nonconference game.
Blum gave the Wildcats a lead with a goal at 28:20 Trapino scored on an assist by Plesac at 33:44 to give the Wildcats a 2-0 lead.
Albert capped the scoring with a goal on a pass from Trapino at 40:39. Verona outshot McFarland 8-2. Rosenfeld had two saves.