For the second straight season, the Oregon girls cross country team had the honor and challenge of racing on championship Saturday.
Oregon junior Dasha Vorontsov finished 23rd overall with a time of 19 minutes, 43.3 seconds out of 186 runners. She helped lead the Panthers to a 15th-place finish out of 20 teams at the WIAA Division 1 state meet with 347 points.
"It was far from my best, but it was a hard course," Vorontsov said. "I did my best."
It marked the second straight season the Panthers qualified for state and it came in the same calendar year. In the alternate fall season last spring, Oregon finished second at state behind Middleton.
"We were just happy that we made it in the first place," she said. "We were just excited to be here."
Last spring, Vorontsov took fifth at state with a time of 18:53, but it was at the Blackhawk Golf Course in Janesville that didn't feature as many hills as the Ridges Golf Course on Saturday, Oct. 30, in Wisconsin Rapids.
"The Janesville course was easier, but this felt like a real cross country race with all of the people here," Vorontsov said. "It's exciting that everything is back to normal.
"It's awesome to have my whole team here. I'm glad I didn't have to run by myself like freshman year."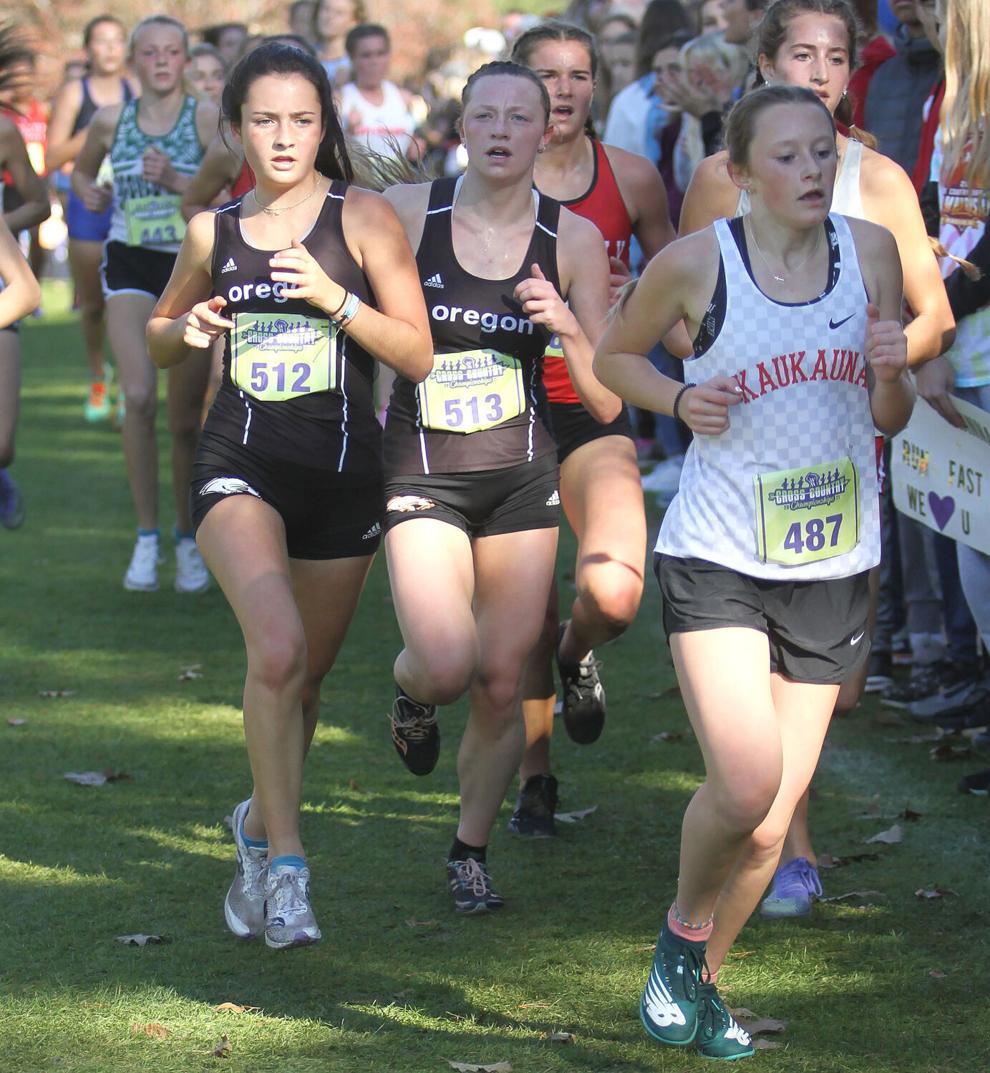 Junior teammate Libby Beirne took 109th overall and was 65th out of all the 20 teams that had runners at state with a time of 21:17.4. Senior Grace Riedl placed 113th overall (21:19.9) and 68th out of all team runners.
"The reason we go to all the big invitationals is to prepare for a state meet like this," Oregon girls cross country coach Doug Debroux said. "I think our girls performed extremely well. They were ready for this moment. They are not afraid to compete against anybody and they gave it their all."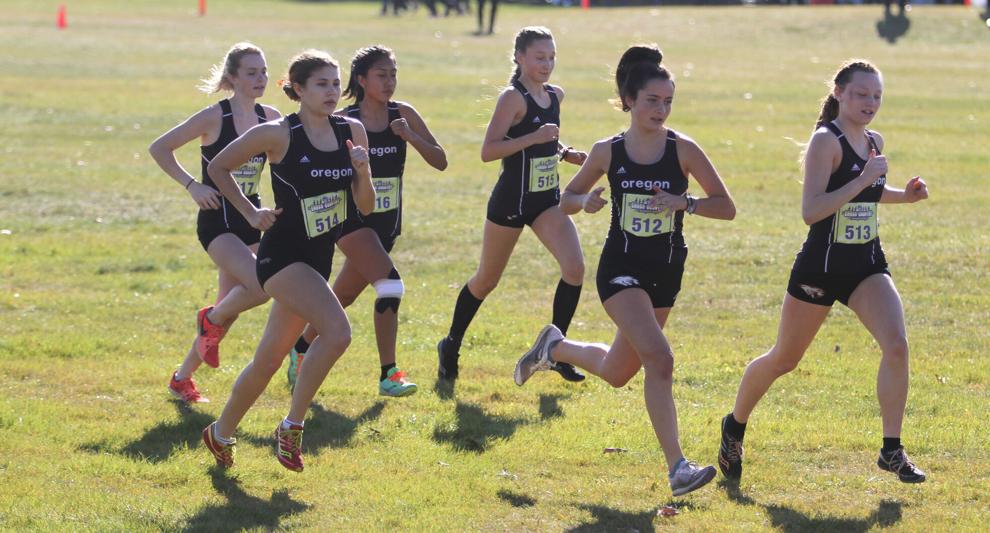 Senior teammate Amelia Hermanson finished 143rd (22:01.2) and sophomore Belah Fry placed 152nd (22:11.8).
It marked the first state races for Fry and senior Bella Murphy.
"I know when you get to this level there are so many things that can happen," Debroux said. "You don't know how kids will react to situations. Until kids are in that arena you just don't know. It's just an incredible experience and one they will remember forever."
Middleton senior Lauren Pansegrau, a Michigan commit, captured the state title with a time of 17:44.7, a big 32.7-second gap over runner-up Isabela Ross of Oak Creek.
Middleton had three of the top 15 runners overall to win the state team championship over Madison West 61-150.
Oregon will have five of its top seven runners back next season. After two straight state appearances, Debroux expects the Panthers will continue to work hard.
"No one is going to give us a free pass for next season," Debroux said. "That's why it's so special to get here. You have to work hard all year to get that right."
Debroux can recall stories of runners who started on junior varsity and made big leaps to become vital cogs on state teams as varsity runners. Look no further than Hermanson.
"Hard work can overcome talent a lot in our sport," he said.