The Verona boys hockey team is in playoff mode.
With regionals less than a week away, the Wildcats picked up a 7-0 nonconference win over Waukesha on Friday, Feb. 10, at Naga-Waukee Ice Arena.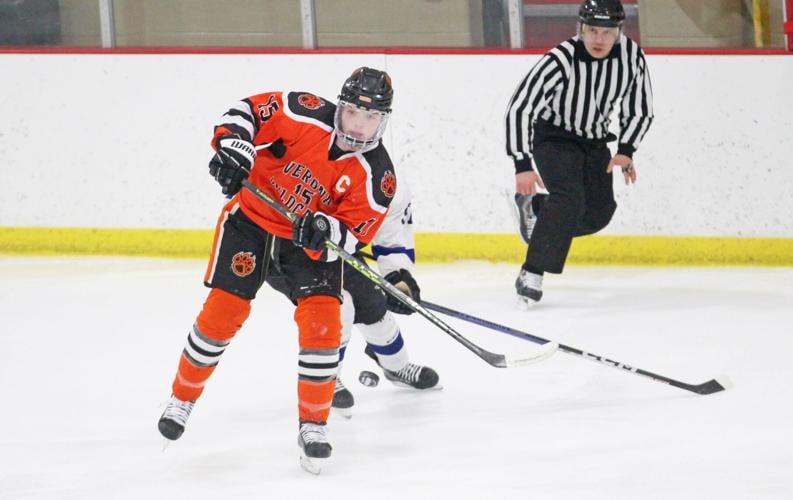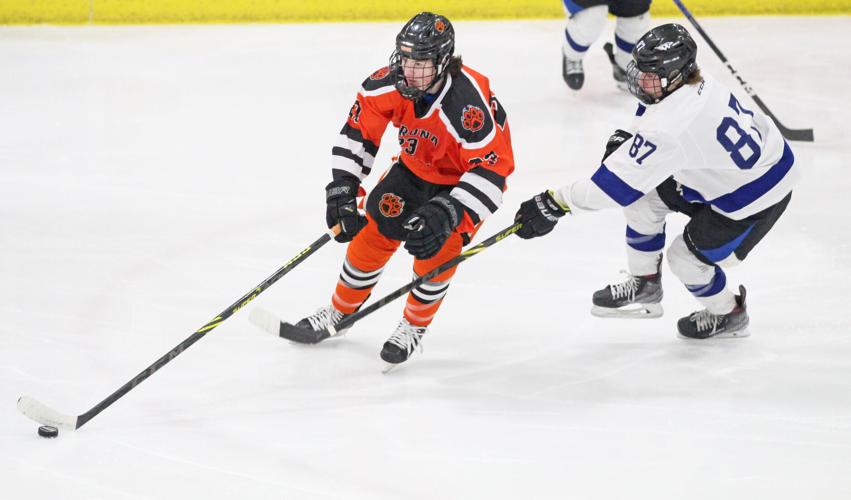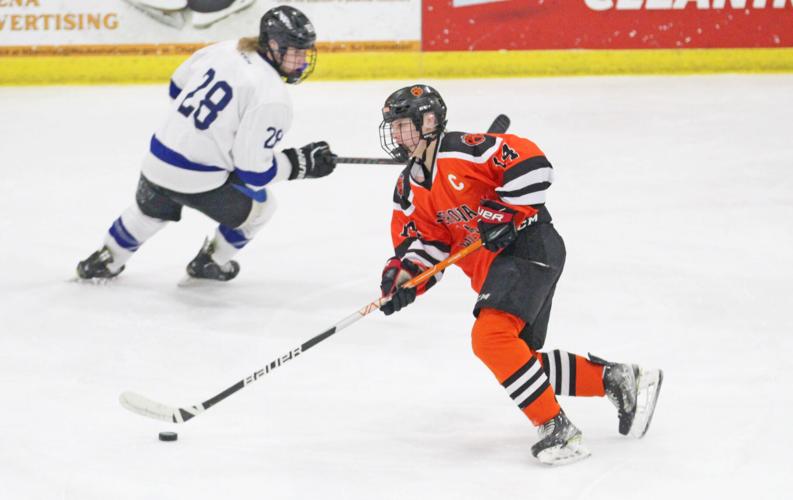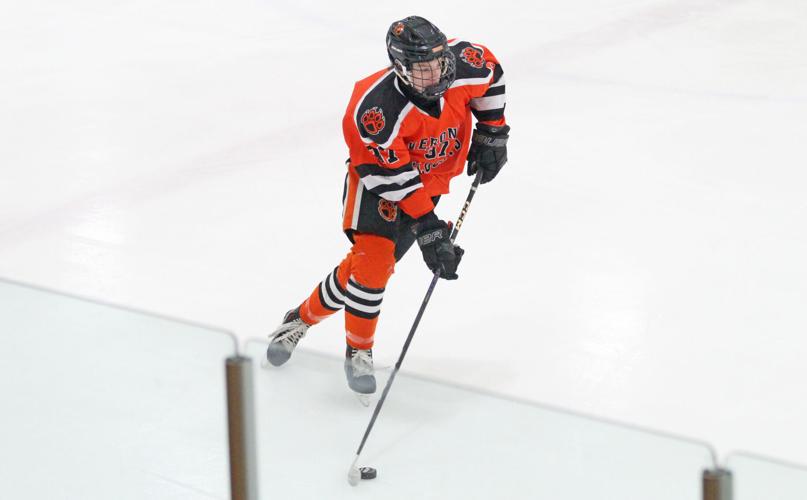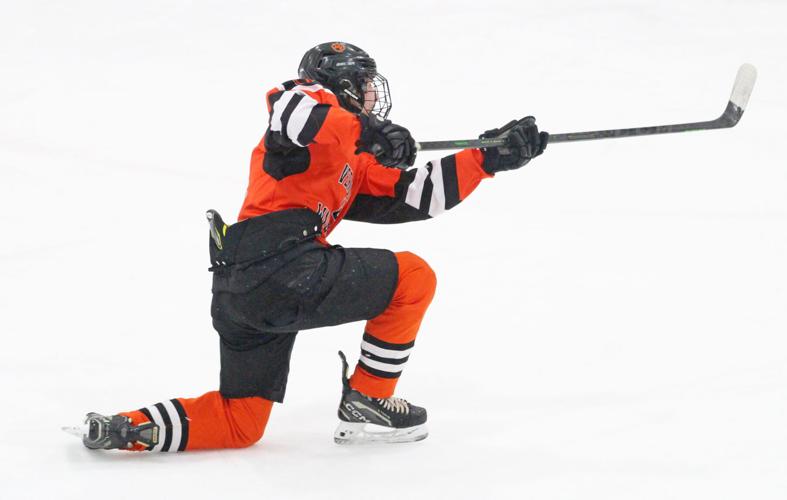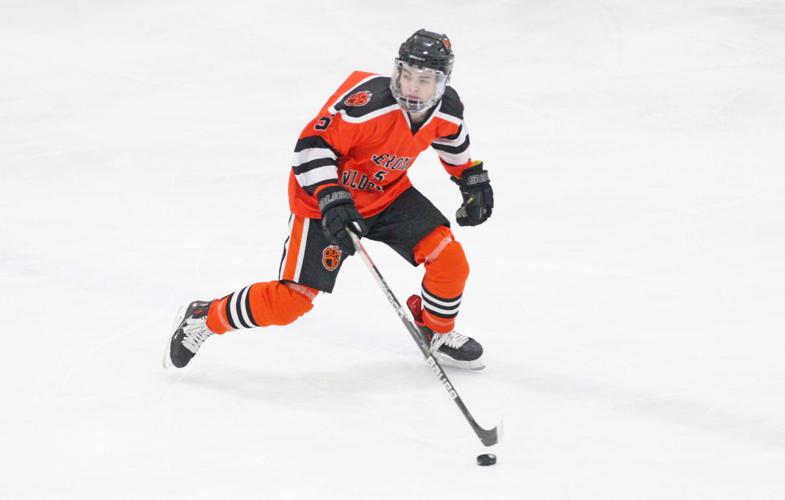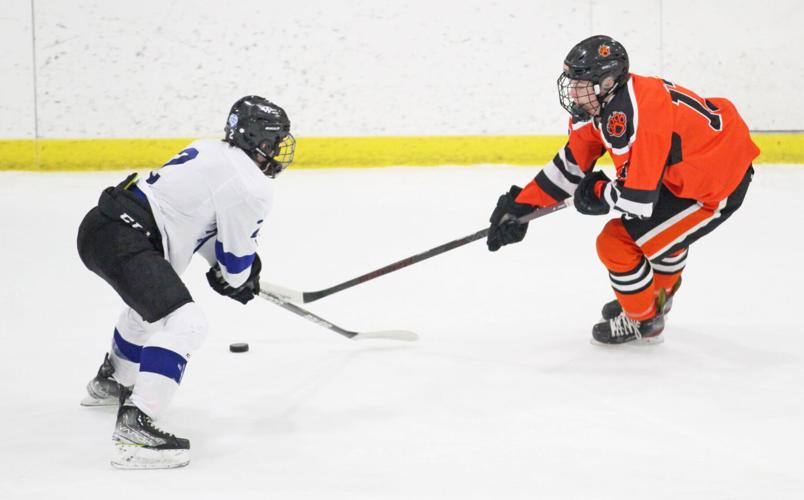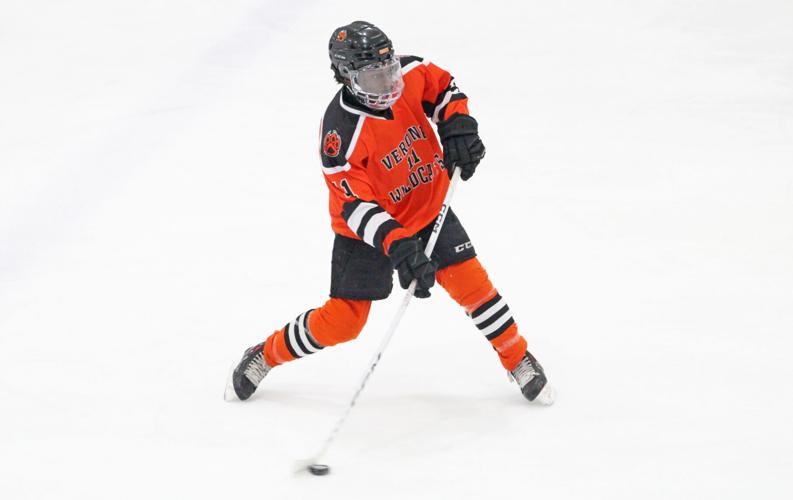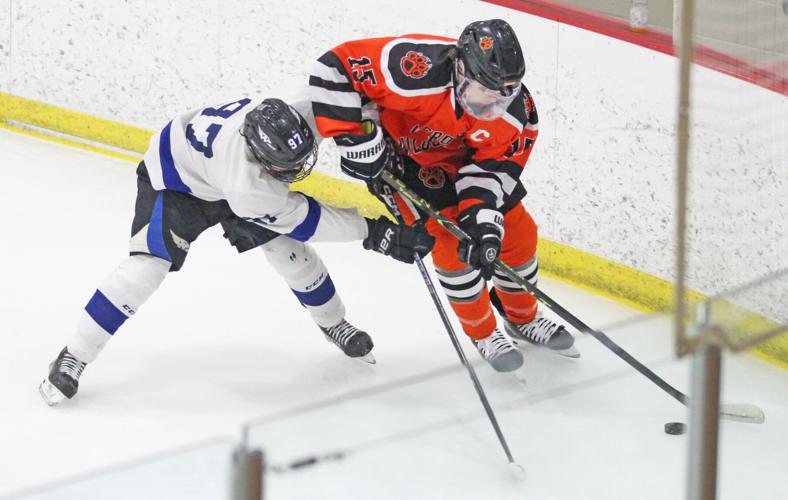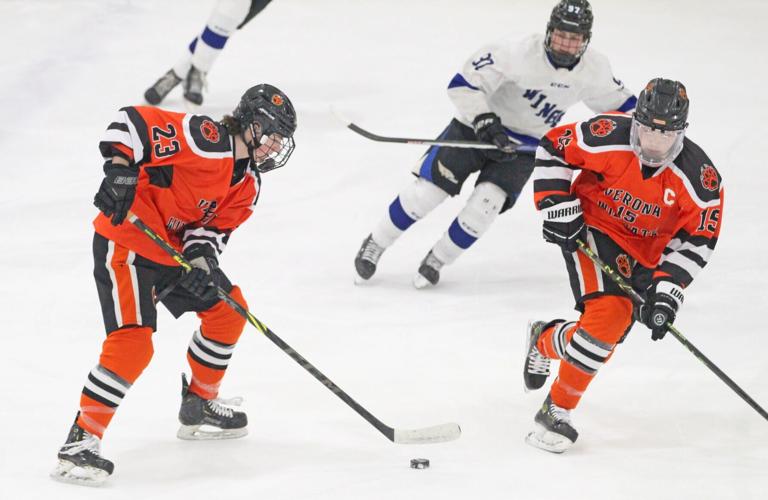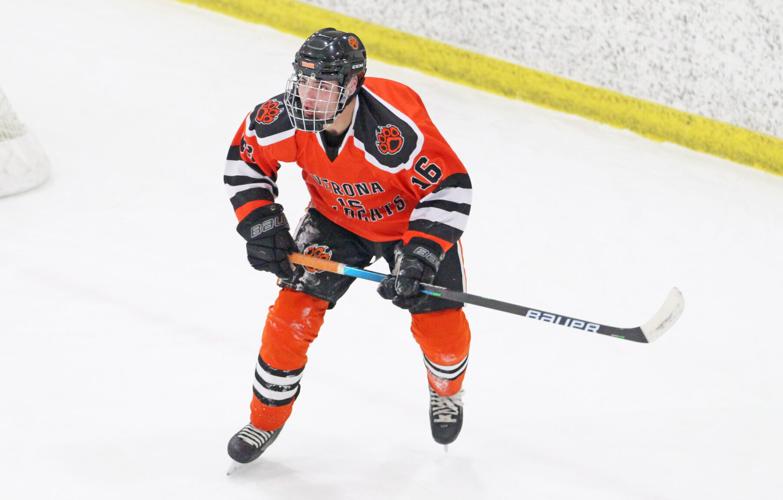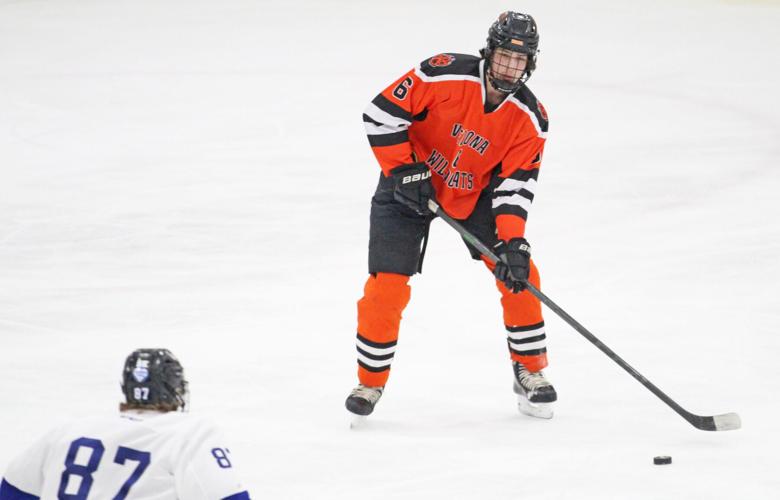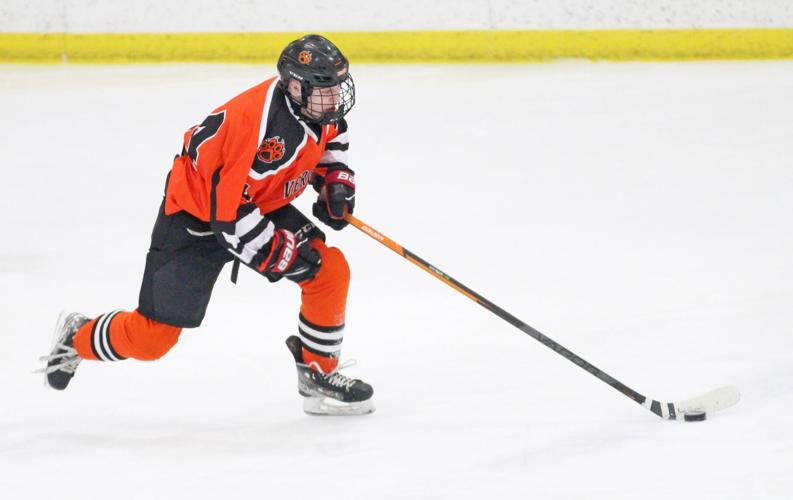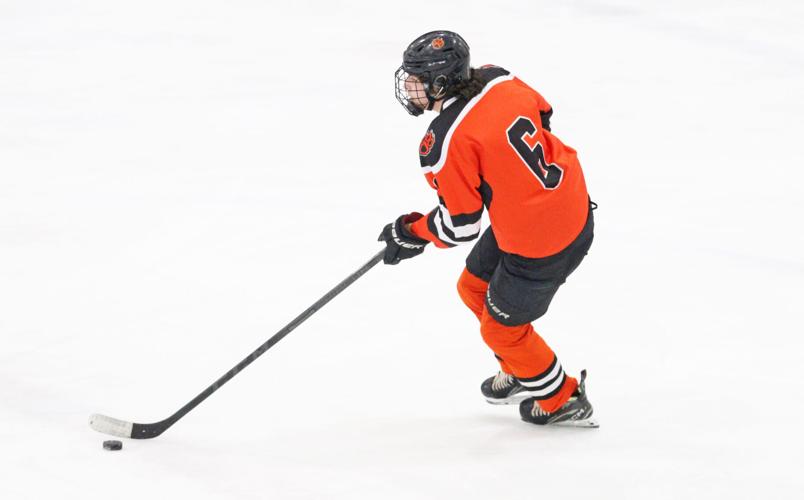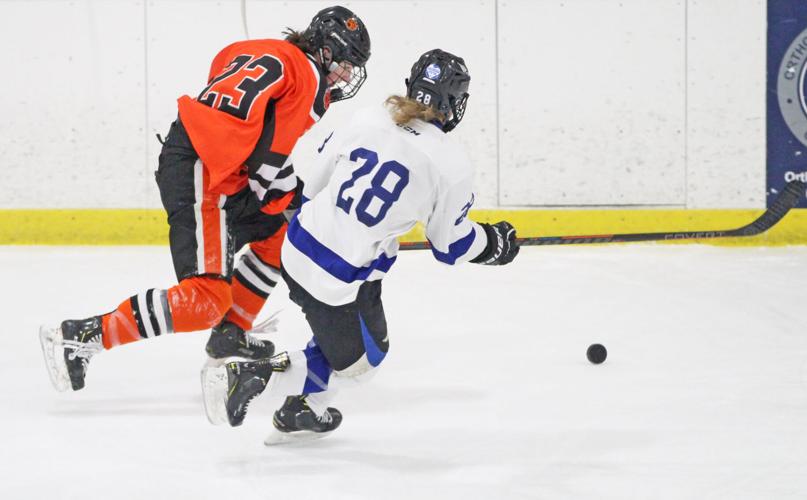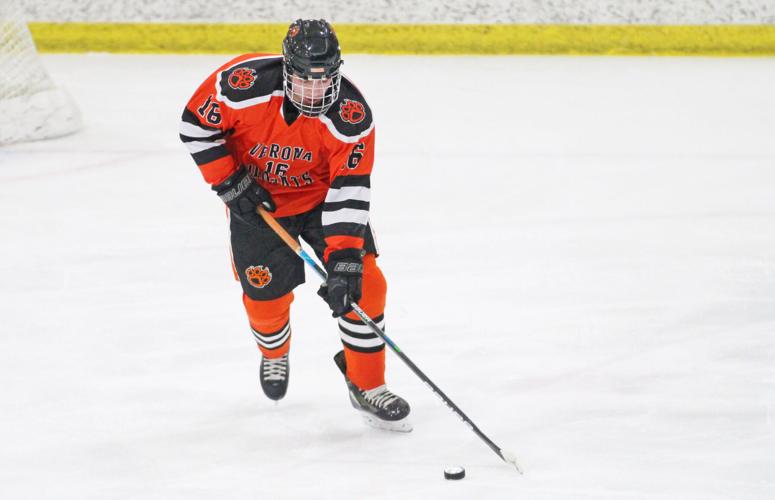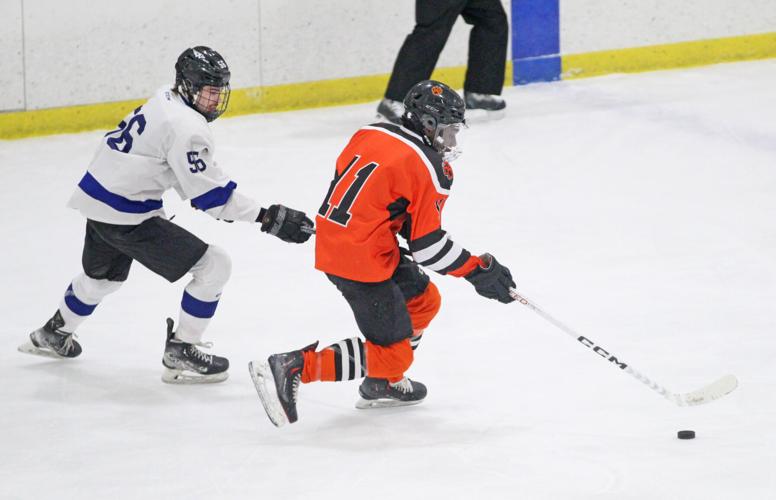 Photos: Verona vs. Waukehsa
Verona received a No. 1 seed in the Division 1 tournament and is scheduled to host either No. 8 Reedsburg or No. 9 Aquinas in a regional final on Thursday, Feb. 16, at Verona Ice Arena.
"We were trying to get into that playoff mentality," Verona head coach Joel Marshall said. "We tried to set the tone on that, treating each game this last week as a playoff game."
Verona (19-5) – ranked No. 6 in Division 1 by Wisconsin Prep Hockey – scored multiple goals in all three periods. That included a tone-setting, three-goal first period.
"We know every game matters and you only got so many," senior forward Reece Cordray said. "We try to treat every game like they're the same and they're all important."
Cordray and senior forward Conrad Moline both finished with four points each, while fellow senior forward Jack Marske had a game-high five points.
Cordray got the Wildcats on the board with a goal 10 minutes, 54 seconds gone in the first period. Senior defenseman Lars Brotzman and junior defenseman David Dina also netted first-period goals to give Verona a 3-0 advantage heading into the second.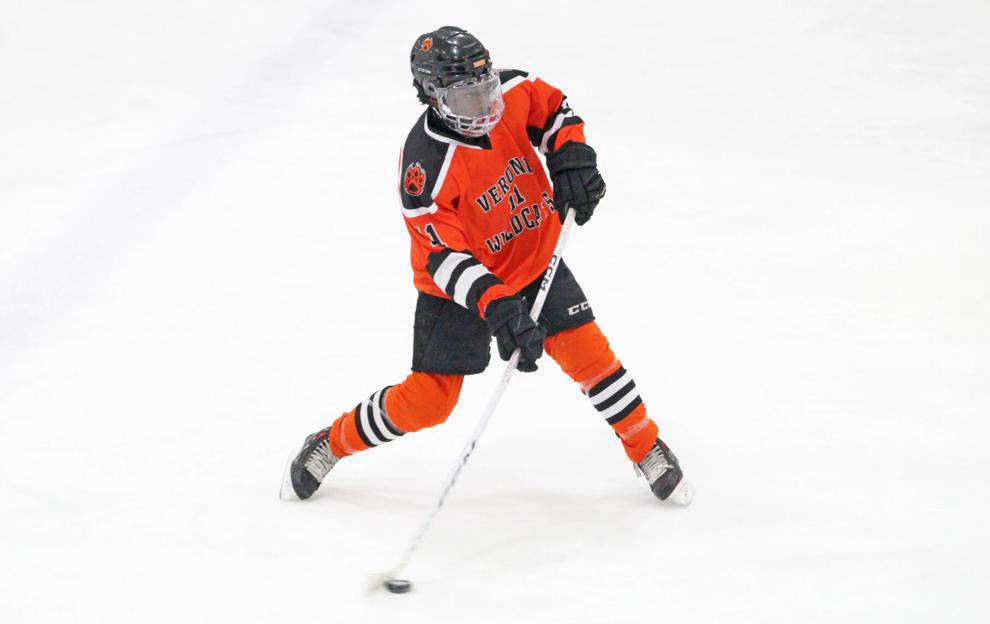 "We just did a good job using space," Cordray said. "We did a good job playing together and playing with pace and confidence the whole game."
Marske assisted on two of the three first-period goals, while Moline and Cordray each added one assist. Senior defenseman Cael Pertzborn also had an assist in the first.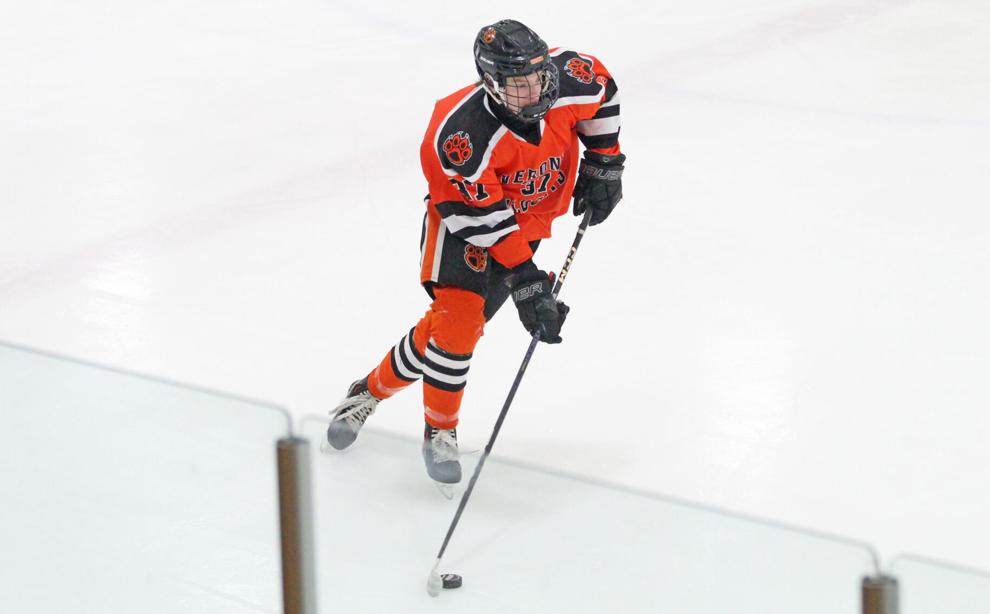 Marske and freshman forward Boden Brotzman both scored in the second period to give Verona a 5-0 lead. Cordray and Moline assisted Marske on a goal just 1:01 into the start of the period. Lars Brotzman and junior forward Tre Grignon assisted on Boden Brotzman's score with 9:33 elapsed in the second.
Moline netted a pair of goals in the third period to cap the scoring. Marske assisted on both goals. Pertzborn and Cordray each had one assist each in the third.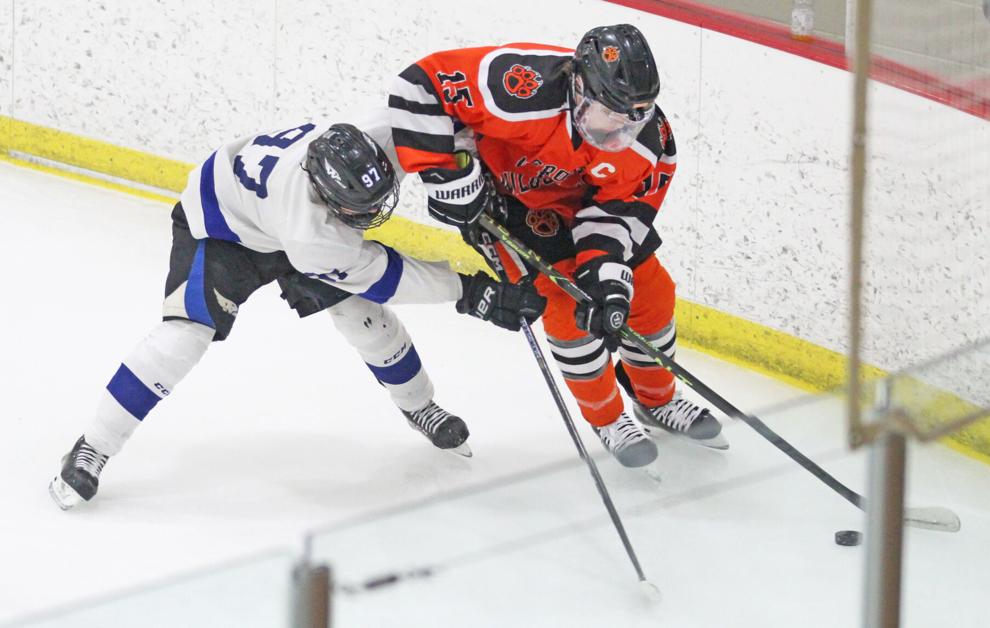 All seven of Verona's goals were assisted. Six of those scores had two players credited with assists.
The Verona defense allowed just 12 shots on goal, all of which were saved by junior goalie Blake Craven.
"We limited their shots tonight, Blake didn't see a whole lot in net," Marshall said. "But he was sound. Our first line is one of the best in the state, they produced a bunch."
Verona 10, Janesville 2
The Wildcats avenged an 8-3 loss to the Bluebirds from earlier in the season with an eight-goal win on Saturday, Feb. 11, at Verona Ice Arena.
Verona scored six times in the first period and added four more scores in the second.
Cordray racked up a seven-point game with a hat trick and four assists. Moline had one goal to go along with four assists. Marske finished with a hat trick and a pair of assists.
Craven stopped 31 of 33 shots in net.