The Oregon boys hockey team is hoping history will soon repeat itself.
Oregon rode a quick start to a 4-2 win over McFarland to retain the Swenson Cup in a Badger Conference crossover game on Tuesday, Feb. 7, at Oregon Ice Arena.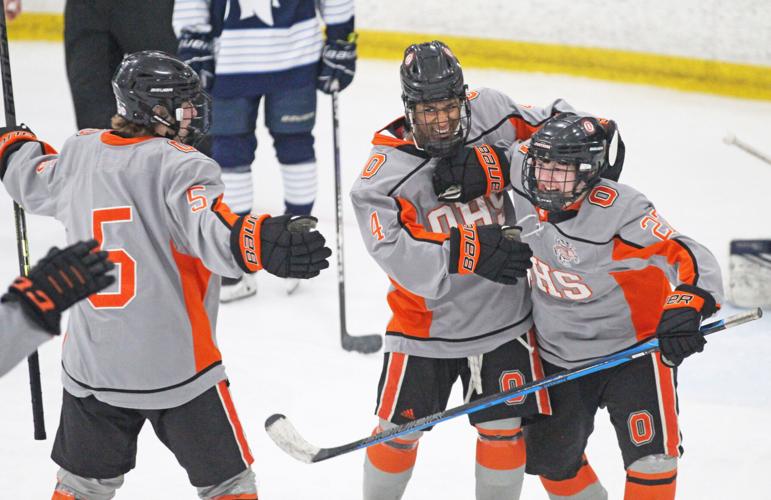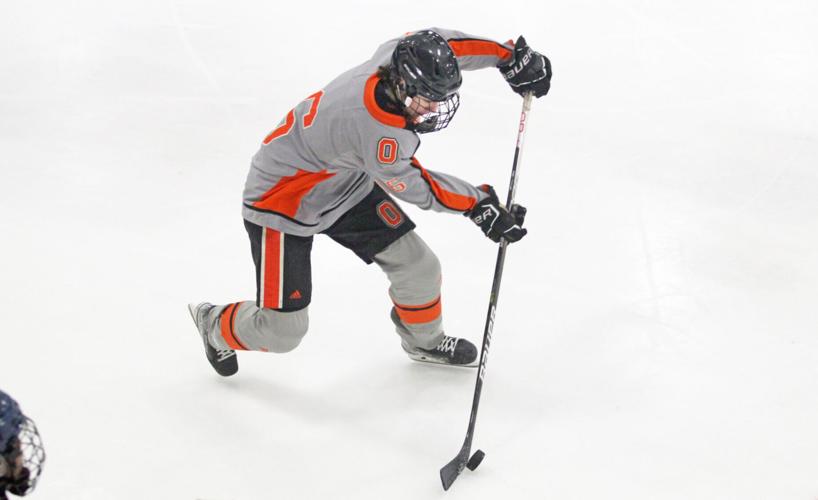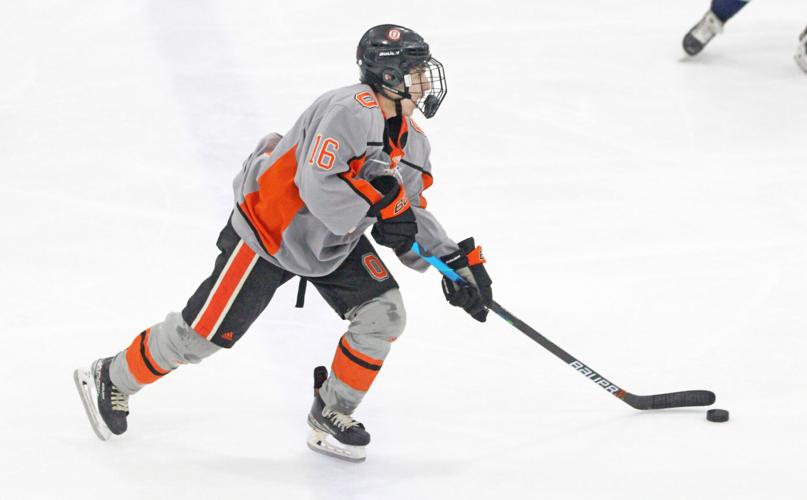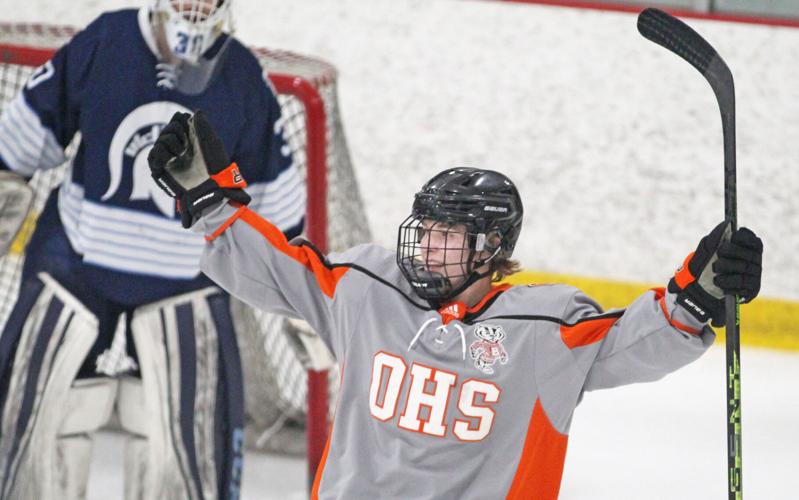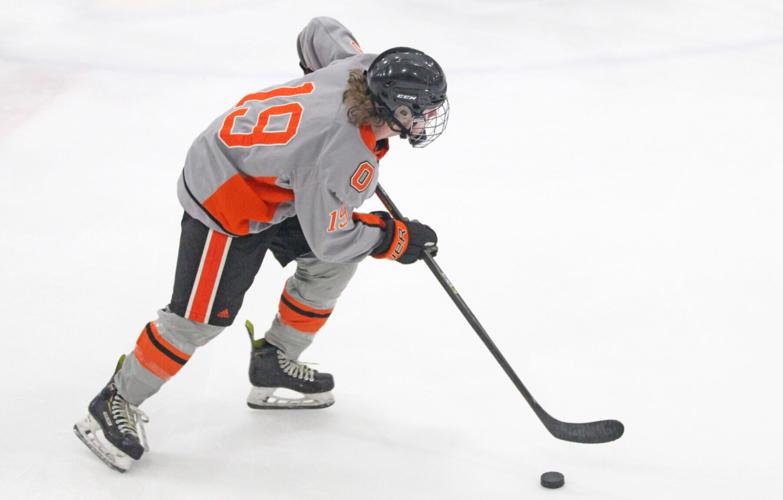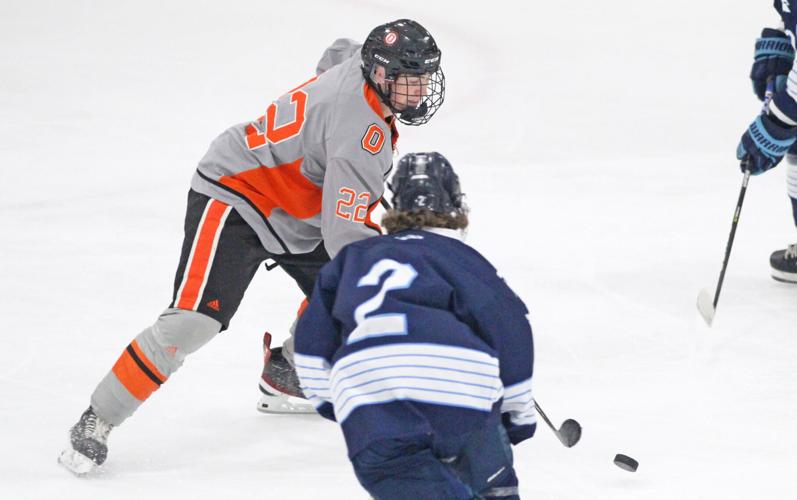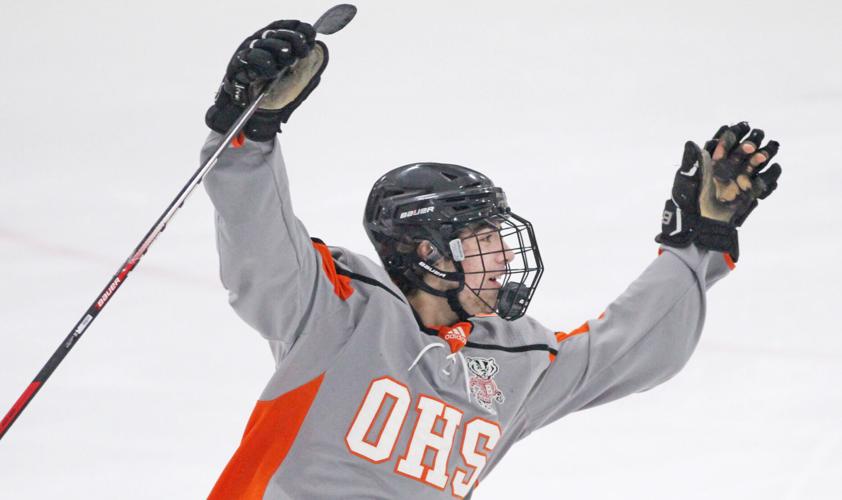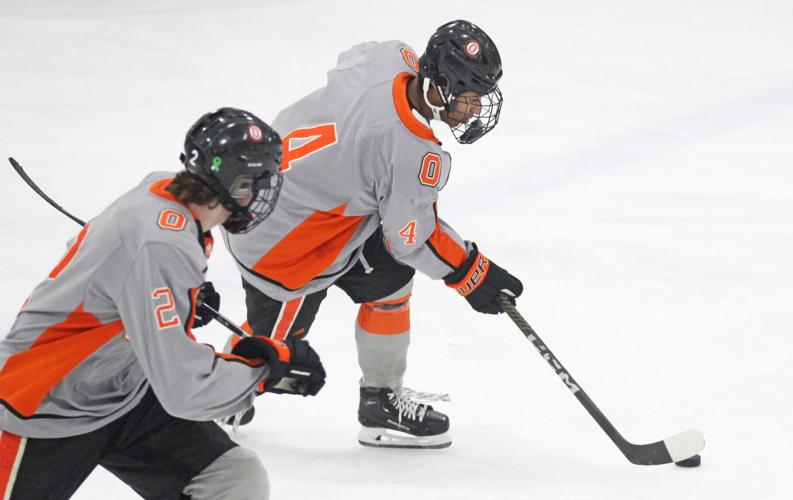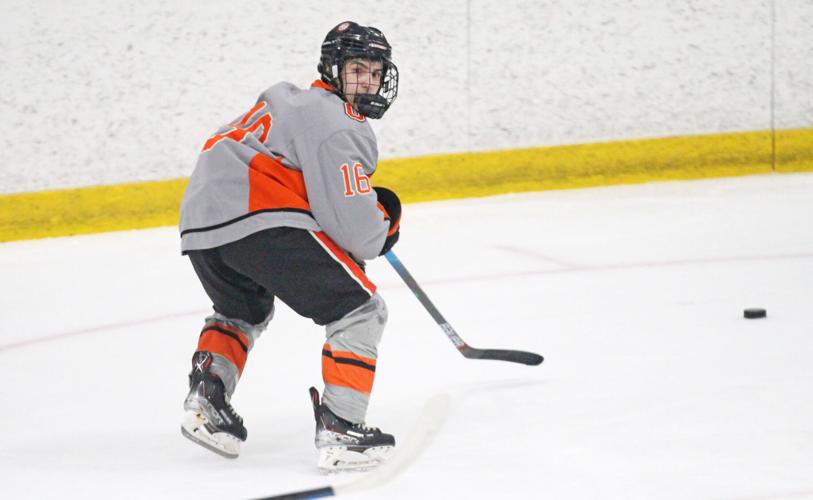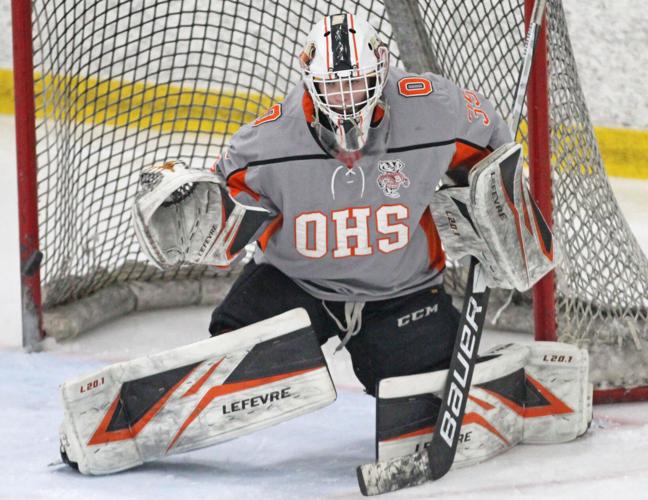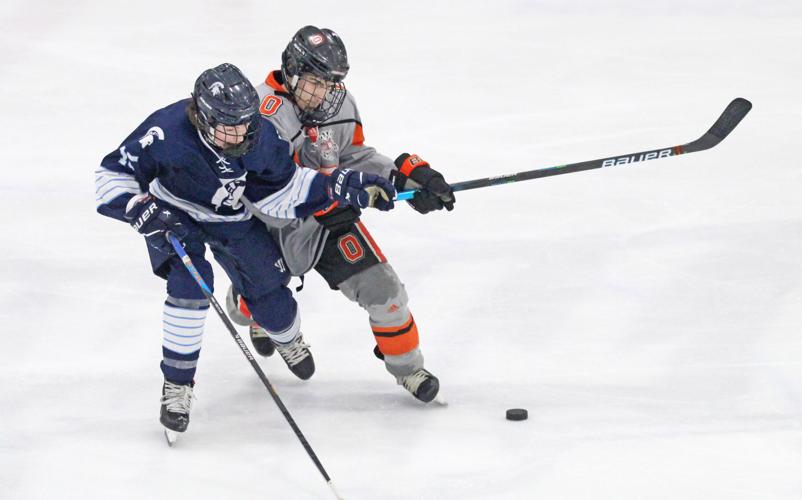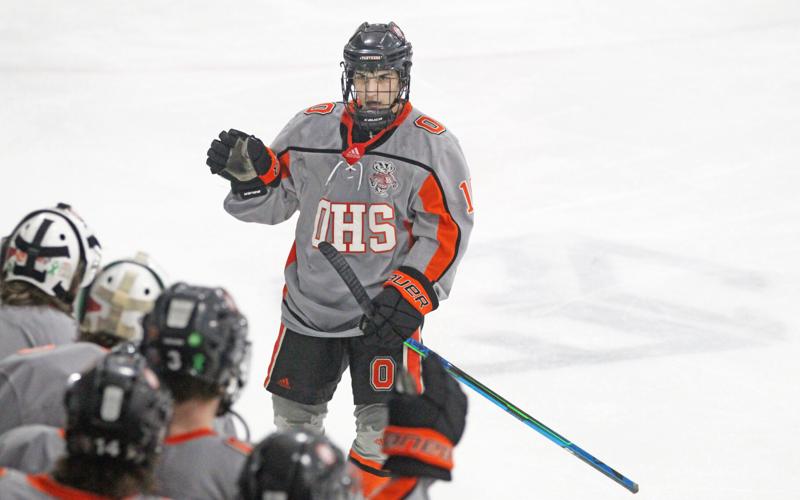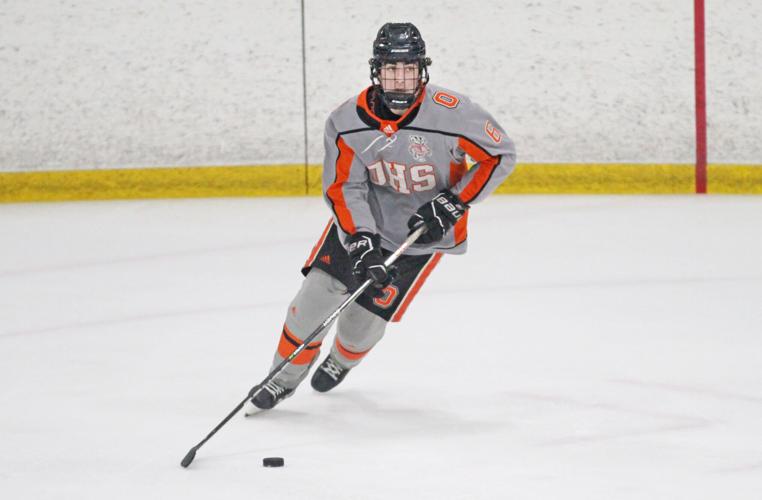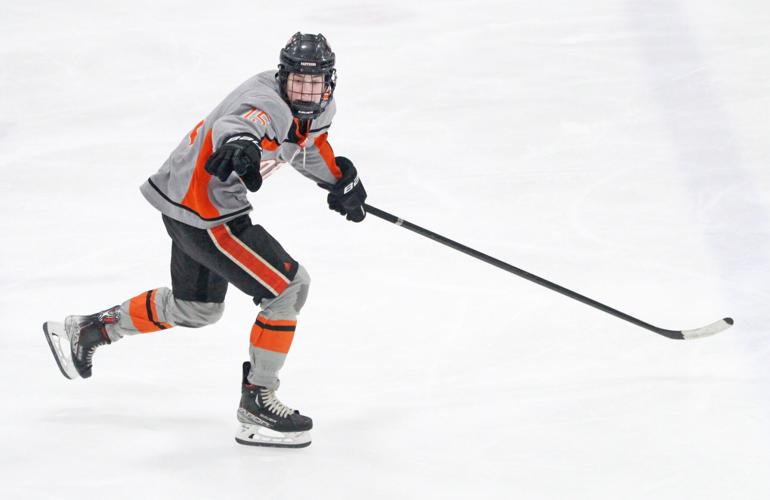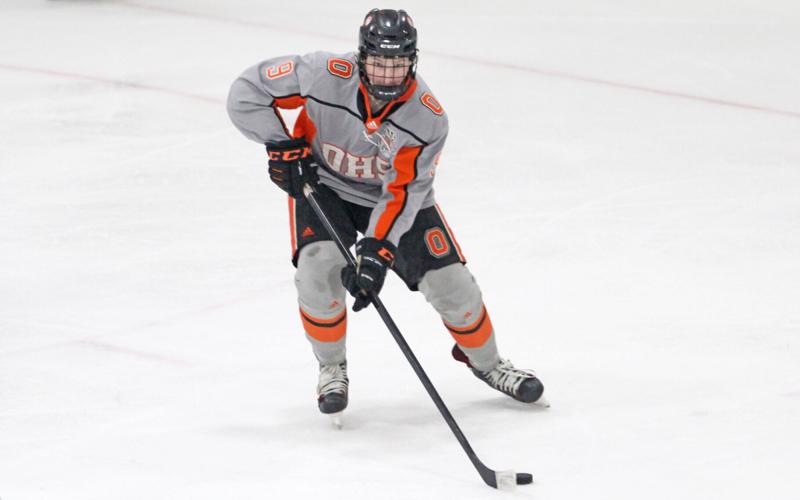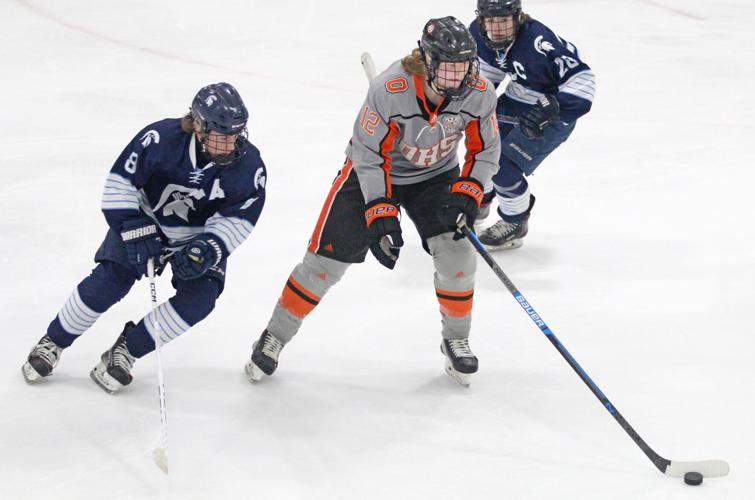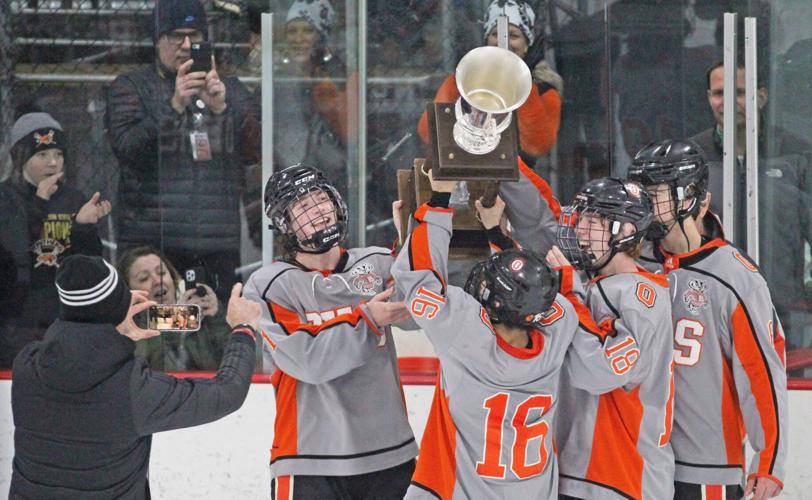 Photos: McFarland vs. Oregon
The Panthers will see the Spartans again on Thursday, Feb. 16, when third-seeded Oregon hosts sixth-seeded McFarland in a WIAA Division 2 regional final.
"It means a lot," Oregon junior forward Andrew Jicha said. "We would say McFarland is our rival along with Edgewood. Obviously we always want that trophy in our home. It's a great feeling to have it one more year at least back in our locker room. It's great momentum heading into playoffs next Thursday against them. We sent a message and hopefully we can do that again."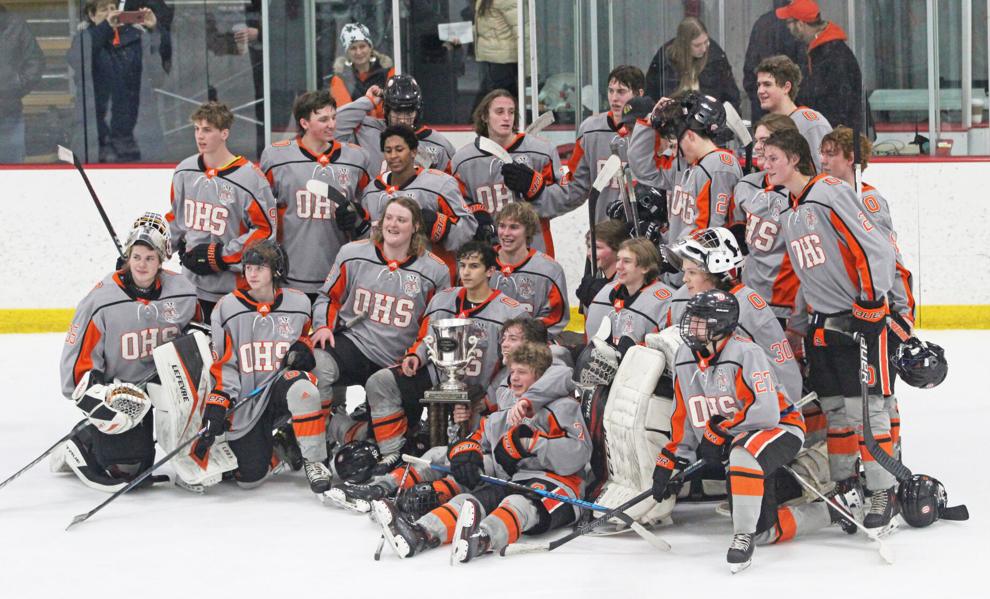 Oregon has defeated McFarland in eight straight meetings – including last season's Swenson Cup match and again in a sectional semifinal bout. The Panthers have scored first in six straight matchups with the Spartans.
"We're a team that likes to score first and kind of set the tone and work from there," Jicha said. "We don't really like to work from behind. Hopefully we keep doing that."
Oregon (12-11) put its foot on the gas early with three goals in under 10 minutes of play. The quick scoring jolt gave the Panthers an early 3-1 advantage.
Junior forward Mason Anderson got Oregon on the board early when he quickly turned and whipped a pass from behind the McFarland goal to find senior forward Owen Benjamin in front of the net – who slid in a score past the Spartan keeper.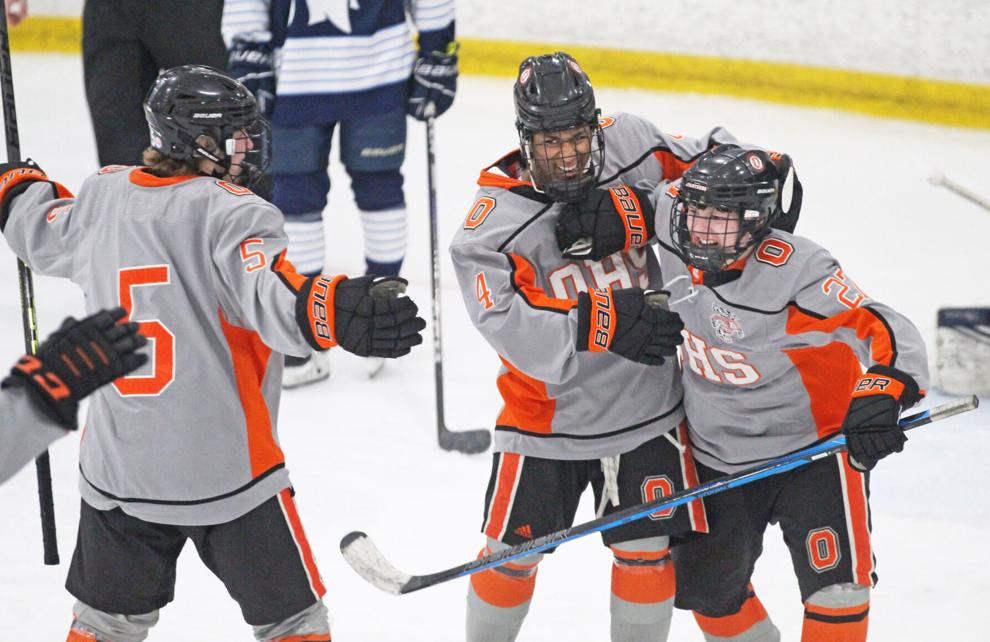 Freshman forward James Sherven also was credited with an assist on the goal that came with 13 minutes, 7 seconds left in the first period.
Less than two minutes later at 11:25, Jicha found himself on a two-on-one fastbreak with senior forward Ty Zurawik. Jicha patiently waited for the McFarland defender to go prone to try and stop the pass, before tapping an assist to Zurawik – who made a quick move with the puck to get past the McFarland keeper.
Just over a minute later at 10:16, the Spartans cut the deficit in half at 2-1 with a left-corner goal from senior forward Payton Hauge.
The Panthers got one back when senior defenseman Cameron Mueller sniped a shot from McFarland's blue line. The shot was tipped and deflected in by Anderson.
It was the fourth goal in a span of less than 10 minutes.
"Our main objective on offense is to get pucks behind their defense and under the goal line," Jicha said. "I thought we did that pretty well, especially in the first period."
Oregon extended its lead to 4-1 when a scrum in front of the McFarland net led to senior forward Edgar Nieto netting the lone goal of the second period. Sophomore forward Easton Lindert and junior defenseman Logan Leatherberry were credited with assists on the score that came with 5 minutes left in the second.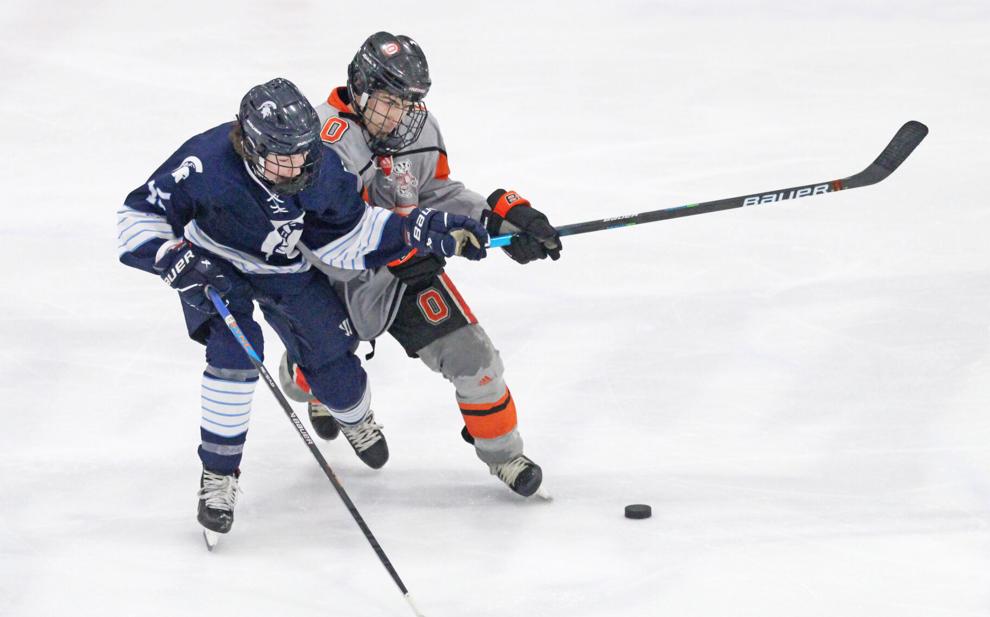 All four of the Panthers' goals were from even strength.
McFarland capped the scoring with a goal from junior forward Mason Pommerening with 17 seconds left in the game. Oregon senior goalie Josh Kean saved 20 of 22 shots faced for the Panthers.